Approved Supporter
VIP GOLD
Dear IronOverload Members,
Due to popular demand, UPsteroid has extended the expiry date for last Product of the Week Promo.
***
Buy 2 TEST-E DRAGON = + 1 FREE!
***
***Valid until September 04, 2023.***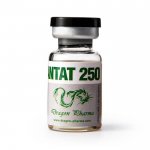 Remember to always get the all-clear from your physician and/or personal bodybuilding trainer before running a Test E cycle or stack and also make provision for your PCT protocol as well.
If you prefer, you can chat with an IFBB PRO
here
.
But if you're good-to-go, then please feel free to take full advantage of this extended TEST E offer from the stables of DRAGON PHARMA.