Approved Supporter
VIP GOLD
Dear IronOverload Members,
Permit me to bring to your attention the latest UPsteroid Product of the Week Promo!
***
Buy 2 TEST-E DRAGON = +1 FREE!
***
***Valid until August 28, 2023.***
DRAGON PHARMA TESTOSTERONE ENANTHATE 250MG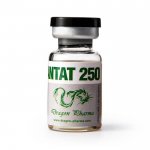 Testosterone Enanthate is an injectable anabolic steroid developed by Dragon Pharma in a standard 250 mg bottle to improve the performance of athletes and bodybuilders thanks to its active element, testosterone enanthate. In addition to increasing strength and muscle mass, this injectable anabolic steroid can significantly increase your libido. In this way, the use of Testosterone Enanthate improves endurance and reduces tendon pain thanks to the increased retention of red blood cells and water in their body.
Laboratory: Dragon Pharma,
Form: Injection,
Molecule: Testosterone Enanthate,
Concentration: 250mg / ml,
Recommended dosage: 250-1000mg / week
Please consult with your physician and/or personal trainer before running a Test-E cycle or stack. You can also reach out to an IFBB PRO right
here
. But if you're good-to-go, then feel free to take full advantage of our offer today.