Approved Supporter
VIP GOLD
Dear IronOverload Members,
Permit me to bring to your attention the latest UPsteroid Product of the Week Promo;
***
Buy 2 SUSTANON A-TECH = + 1 FREE!
***
***Valid until August 14, 2023.***
Sust 300 (Testosterone Blend) - 300mg / ml - A-Tech Labs - 10ml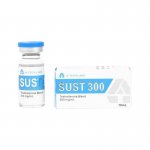 We advise that you consult with your physician and/or trainer before running SUSTANON or any AAS for that matter. You can reach out to our resident IFBB PRO for free
here
if you prefer. But if you're good-to-go, then please feel free to take full advantage of this UPsteroid Product of the Week Promo offer today!